September 16, 2017
Events in Shadow: Films by Paul Clipson screened on 16mm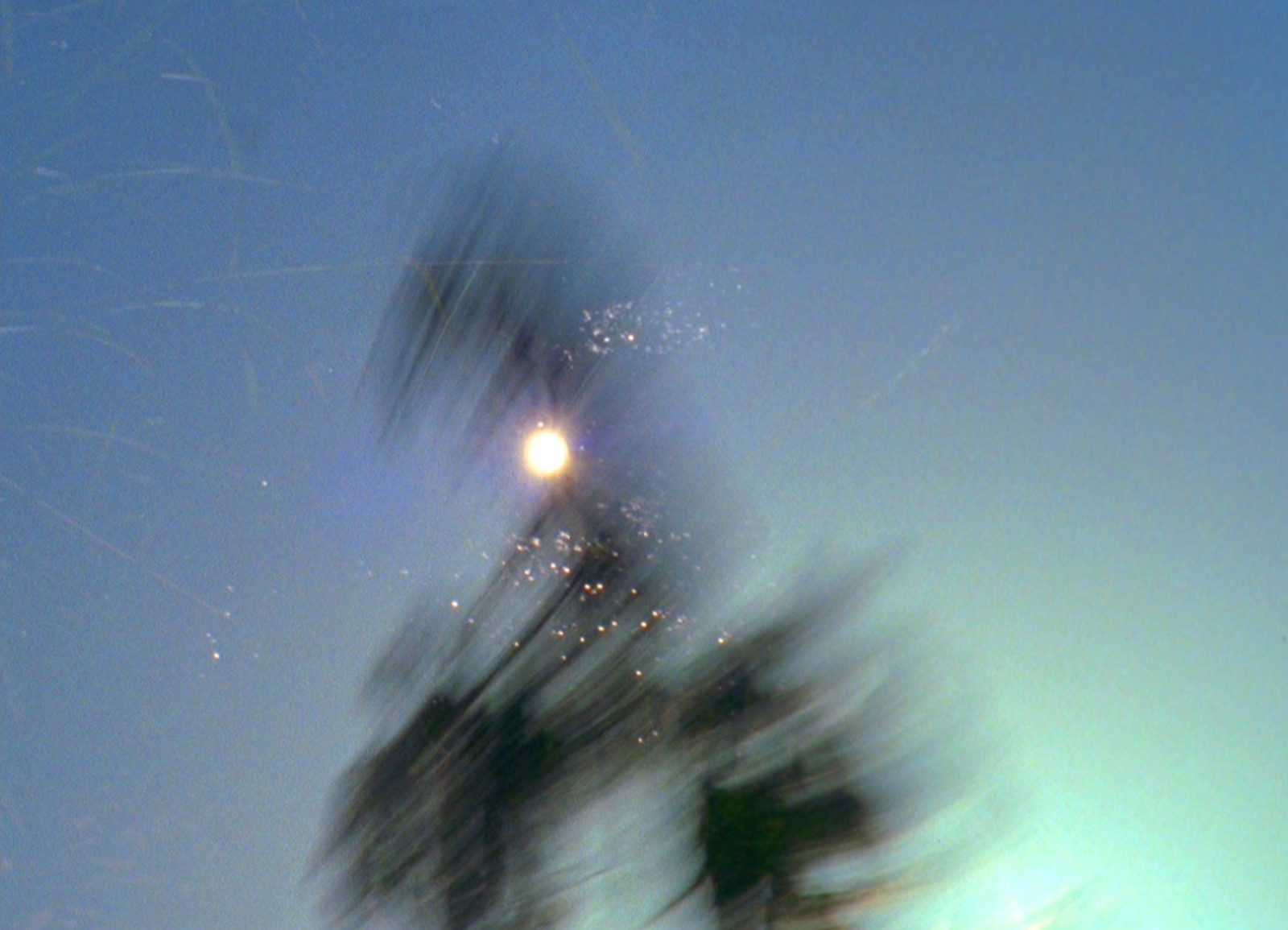 Friday, September 22nd, 7pm, at 'Studio 4' 25 Main St. 4th Floor.
Join us for a night of films by Paul Clipson. Hosted by Otis Wheeler. Thanks to support from the Northampton Film Festival.
Paul Clipson is a San Francisco-based filmmaker who often collaborates with sound artists and musicians on films, live performances, and installations. His Super 8 and 16mm films aim to bring to light subconscious visual preoccupations that reveal themselves while working in a stream of consciousness manner, combining densely layered, in-camera edited studies of figurative and abstract environments, in a process that encourages unplanned-for results, responding to and conversing with the temporal qualities of musical composition and live performance. His work has screened around the world in festivals and at sound & film events such as the International Film Festival Rotterdam,The NewYork Film Festival and the Cinémathèque Française. http://www.withinmirrors.org/
This evening of experimental 16mm works, projected by the filmmaker on film, showcases a variety of dynamic sound and celluloid image collaborations with musician/artists such as Grouper, Jefre Cantu-Ledesma, Sarah Davachi, Lawrence English and King Midas Sound / Fennesz.
Program will include:
SPHINX ON THE SEINE (2009) 16mm (* shot on Super 8mm), color/B&W, 7.5 minutes, music by Jefre Cantu-Ledesma
A series of brief, but enigmatic images taken from around the world. Images suggesting the first moments of dream-sleep, following one after the other, but geographically spanning thousands of miles and large passages of time between each cut. Filmed in New York, Moscow, Paris, Toronto, San Francisco and many places in-between.
UNION (2010) 16mm (* shot on Super 8mm),, color/B&W, 14.5 minutes, music by Jefre Cantu-Ledesma
An exploration of movement, woven into layers of time, and photographed in natural and nocturnal urban spaces, ambig1uous within a confluence of lights, colors and darkness. Filmed in the parks of San Francisco.
ANOTHER VOID (2012) 16mm (* shot on Super 8mm),, color, 11 minutes, music by Jefre Cantu-Ledesma
Filmed at night in San Francisco, this study of the eye in vertiginous color and darkness, broadens and intensifies an exploration into in-camera processes of handheld, small gauge filmmaking, and the rhythmic and graphic relationships of multilayered imagery to music-making and dreams.
LIGHT YEAR (2013) 16mm, color, 10 minutes, music by Tashi Wada
A commission for the San Francisco Exploratorium, this film-collage studies the water systems and architecture of the San Francisco waterfront, in abstract and formal contexts.
THE LIQUID CASKET/WILDERNESS OF MIRRORS (2014) 16mm, color/B&W, 9.5 minutes, music by Lawrence English
A restless, traveling consciousness flies across lands vast and small, taking note of possible futures that hint at humankind's folly of expansion and alienation. Filmed in London, Leeds, Glasgow and Scotland
DISPORTING WITH A SHADOW (2015) 16mm, color/B&W, 4 minutes, music by Alex Cobb
Water, fire and oil mix into an anxious premonition read across the surface of an eye, a pond and an expressway. Filmed in Los Angeles, and San Francisco.
MADE OF AIR (2015) 16mm, color/B&W,11.5 minutes, music by Grouper
A sad and fearful lament for a drowned world. Filmed in London, Zurich, San Francisco, Berkeley and Napa.
LIGHTHOUSE (2015) 16mm, color/B&W, 5 minutes, music by King Midas Sound & Fennesz
A study of surfaces, figurative and metaphysical, with various levels and planes of a city combined and superimposed to become visual echoes, suggesting an animated city of grids, graphs, geometries and lines: layers of subterranean streets and shadows evoking multiple levels of consciousness. Filmed in New York, San Francisco and Hong Kong. An unintentional homage to Saul Bass.
FEELER (2016) 16mm, color/B&W, 7 minutes, music by Sarah Davachi
An imagining of sounds, music and images, of dreams within dreams, conceived within an evolving series of environments, exploring the world: seeing, hearing and experiencing light, space, movement and sound in emotional juxtapositions, felt first, with an impact of presence, of gesture, of echo and explosion. Being experiential, multi-layered, fragmenting and fusing together, a place where there's no screen, no theatre, no darkness, only moments. Filmed in New York, Los Angeles, Hong Kong, Brisbane, Krakow, Sidney, Napa, Oakland and San Francisco.
Program running time: 80 minutes
(Conversation/Q&A to follow film program)
Tickets to the Northampton Film Festival will be available at a discounted rate for those attending this event.